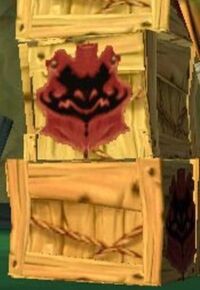 Crates are giant boxes that Kya can destroy with her Boomy; alternatively they can also be destroyed via Jamgut. Usually, Nooties are found, but sometimes Fruit or Monsters (Mainly Sinocs) can be found in them as well. Crates come in two varieties, the first variety is a yellow/tan color, only found in Nativ City. The other variety of Crates appear in the over-world, and have an image of a Wolfen's face on it.
Ad blocker interference detected!
Wikia is a free-to-use site that makes money from advertising. We have a modified experience for viewers using ad blockers

Wikia is not accessible if you've made further modifications. Remove the custom ad blocker rule(s) and the page will load as expected.